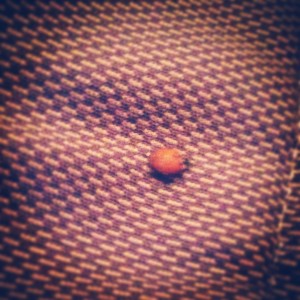 Let go.
I've been getting this message lately and felt inspired to share.
This message has come to me in the most unexpected way.
Last week, I was all up in my thoughts, overthinking and worrying. Then out of no where, a cute little lady bug landed in my lap. What a nice surprise.
I was curious what this could mean, so I got my google on. One article said that when a lady bug lands on you, it's a sign for you to release your worries, live with joy and allow Life to take care of you. It went on to say to "Let Go and Let God."
Boom.
Life gave me what I needed to hear in that moment.
And that's what I feel inspired to share with you.
To trust. To have faith. To believe that you don't have to figure it all out. That there is a Greater plan you are a part of. That God and all of Life is supporting us all.
I do believe in signs.
I believe we are being guided all the time.
It's just a matter of being open to receive the help…
Trust and Let Go.
P.S.
Btw if you're not already in, be sure and join my Inner Circle here. I've been sharing free goodies and weekly tips to help fellow quiet souls share their voice and make a beautiful impact. <3