I love helping soulful leaders in the beauty and fashion industry make a real difference with their talent.
In an industry so focused on surface external beauty, I am honored to support each incredible client to build a fresh and original beauty brand that helps their beauty business thrive by genuinely communicating their vision to help their clients to look and feel gorgeous based on their own true inner beauty.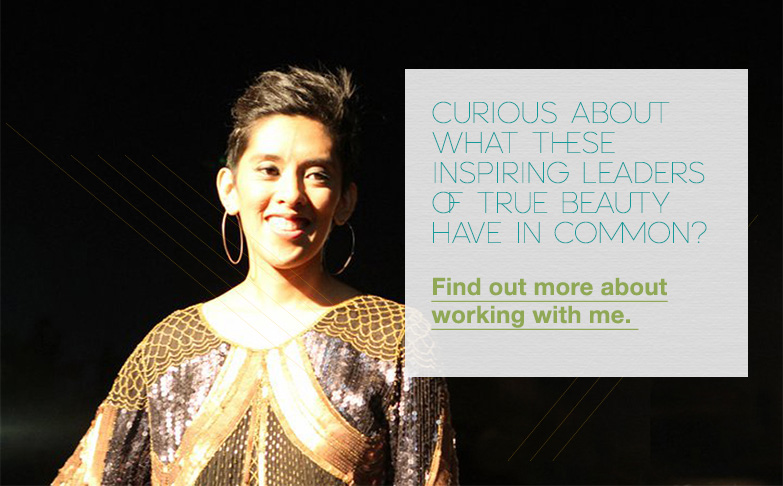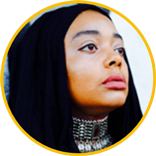 The Quiet Voice Big Impact Branding course literally changed my approach to life. It didn't just affect my business but it also affected how I move through my day and my relationships as I became open to more ease and abundance. I got really clear on how I wanted to feel in my business decisions and now I am creating products and visuals that are deeply connected to my heart and what I want to share with the world. I really honor my quiet time and this helps me formulate my next move in a heart-centered way.

I feel deeply connected to my projects, while my music videos and products are are being developed I am enjoying the process, and I have a deeper sense of confidence knowing that my work is coming from my heart. Jennifer gives great high touch help to everyone in the group and there is real sisterhood and support.
— DENISE SAIDAH COTTON, ARTIST & SINGER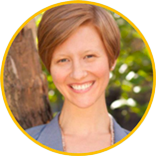 In one session Jennifer made the big idea of branding feel bite-sized, manageable and fun! I received specific insight that I could immediately apply to my website, blogs and social media posts to make it all feel more authentic and in line with my divine purpose. She also provided key feedback to take my website from lovely to wow! I would definitely recommend Jennifer. Her experience and gentle presence can not only help take you forward, but can create greater ease and flow in your life, brand and business.
— KELSEY FOX BENNETT, M.ED., EDUCATOR & HEALER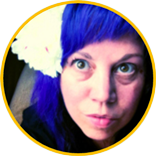 At the end of my One Hour Branding Session with Jennifer I said 'I feel blessed!' The sheer amount that we covered in one hour was mind-blowing. I have so many wonderful takeaways and inspirations to explore further. One of the biggest transformations I had was going from not knowing how to clearly articulate what it is I actually do, to having a beautiful and powerful way to state it. It's no surprise, Jennifer being a poet, that she has a way with words; this extended beyond that statement into how she communicated during our session. She was able to make me see myself and how I can nurture and support my clients in a different way. I joyfully recommend Jennifer's work…her branding session truly packs a punch!
— ALISA AUGER, THE CREATIVITY MUSE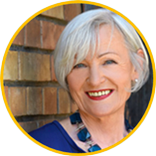 On my brand strategy session with Jennifer, I have to say I felt much better after our call. She gave me such good insights. I was stuck in the old pattern that everything has to be perfect before I can show up. To be real to my audience I have to be vulnerable and honest, I am not only perfect. The best tip Jennifer gave me was "sharing from my heart" and I feel that I am very close to overcome the fear of doing livestreams and video. Jennifer lives her passion and purpose and helps you find out, what let you stand out.
— ANNA MARIA LANGE, BUSINESS COACH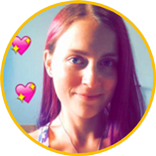 Jennifer has an amazing, energetic personality and I felt right at home from the beginning of our call together, like I have met another superwoman friend. I loved her insights, her style, and her positivity. My face literally hurt from smiling after spending time with her! I'm so happy that I got to experience her style of coaching. It was life affirming and very encouraging. I felt supported and free to be myself. Thanks for the amazing time. You are such a babe! Glad we "met"!
— MARY MECCA, VISUAL ARTIST & YOGA TEACHER, SELF LOVE MEDICINE
My strategy session was awesome! I had an Aha moment when Jennifer suggested I allow my creative thoughts to flow first and then apply logic afterwards. I was stuck in trying to make my thoughts logical and by doing this I was erasing the creativity from my journey. During the call I realized that I'm truly not afraid of being afraid. Having the opportunity to talk it out released a freedom I did not recognize I needed before the call. I will definitely recommend Jennifer's services. Her insight and expertise is priceless. Jennifer has the ability to take what you think is a small thing and show you how even the little things can make a big impact when you use your voice.
— ANITRA JONES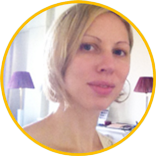 Jennifer has great experience with brand building and knows about the challenges introverts face when building and promoting their brands. I felt truly understood with my concerns about visibility and how to convey my message to a larger public. Jennifer helped me understand that we can find a way to build an authentic brand and attract clients we can serve from the heart and build real connections with. I got hands-on advice for my next steps in defining my own brand from the inside out!
— NICOLA ALEXA MÜNSTER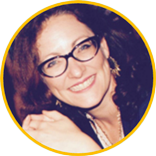 I thought the day would be low key but actually it was really high energy in the most perfect way – the excitement and energy and care each other had for one other and their business came from a beautiful place of genuine curiosity, interest and desire for each other to succeed.

I also found the idea of filling up my cup as really valuable and the day certainly allowed for that. I left feeling such peace, vibrancy and joy – that for me would have been enough but to also walk away with some actions, a sense of going in the right direction, of being a part of something that has not only helped me but also allowed me to input and assist others in a considered and loving way – wow!
— SARAH STEWART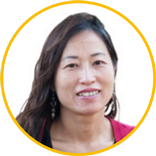 Wow, so much insight on my brand strategy session with Jennifer. My intention was to feel more confident about communicating my new branding and core values with my peeps, and to give permission to others who want to do the same, rather than we have to be super bold and kick-ass. I came away feeling supported and heard, and ready to totally embrace my new brand and share it with the world. Thank you Jennifer! ♥ ♥
— MUI TSUN, BUSINESS COACH AND WEBSITE DESIGNER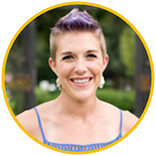 On my brand strategy session with Jennifer, I cannot speak highly enough how amazing it was! My intention was getting clarity on my brand and what message I'm sending out and that is exactly what I feel that I achieved. Great tips and insights to help me continue to progress forward, to stand in my power as the quieter introvert that I am and not fear being drowned out by the noise of extroverts, and to embrace my personal and brand essences and project that into my posts, emails, videos and coaching.
— KELLY GRIGNON, MINDSET COACH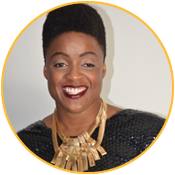 Before working with Jennifer, I was unclear on the direction and messaging for my brand as a personal stylist. I knew I enjoyed styling but I wanted StyleChurch to represent more than the material aspect of personal styling. I want to change the perception of style as superficial or materialistic to a natural extension of self. I believe style is a soul connection and I want to help others connect to the beauty and style that resides within and help them express that outward.

I am an introvert in the beauty industry so working with Jennifer was a divine match. I wanted to work with someone who could help break my big ideas into small executable steps and Jennifer is the absolute best. I like to call her the activator. I also appreciate that Jennifer works from the inside out. She helped me get through internal blocks and coached me through various mindset strategies as well as helping me develop brand messaging and marketing strategies that align with my StyleChurch brand.

The overall creative process to create my brand was very organic which is what I appreciate most working with Jennifer. Jennifer's expertise and soul-centered approach to branding / marketing / design has helped me awaken my voice, get clarity on the purpose of StyleChurch, and create an impactful, beautiful and stylish brand that aligns with who I am and how I am meant to serve. Jennifer is now helping me to develop a strategic blueprint to map out various income streams for my business.

The Inner Beauty photo shoot was a huge lesson in the importance of showing up even when it's uncomfortable and trusting that I will always be supported. Jennifer held me up and guided me through the entire photo shoot from start to finish – helping me stay connected to the vision / power / purpose of my brand, StyleChurch. I know she wants to see me win and I could not have done this without her.

Jennifer has been a blessing and I would definitely recommend her to those who are ready to commit to building a successful and meaningful brand from the inside out. She is hardworking, committed, genuine and fierce and guaranteed to provide the absolute best coaching / marketing / design services for your business. Say yes!
— SHAVONNE BROOM, SOUL-DRIVEN FASHION STYLIST, STYLECHURCH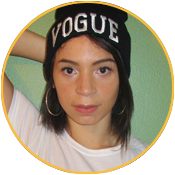 Branding seemed like a big mountain I would have to conquer alone. I wasn't sure where to even start and all the internet researching I had done just left me feeling more out of the know about exactly "HOW" to build a brand. I felt overwhelmed by all the contrasting information and scared that I may have bitten off more than I could chew but I knew I was driven by a passionate purpose and that I needed to keep going I just wasn't sure how.

That's when the opportunity to work with Jenn appeared and I KNEW I had to take it. Let me just say- boy was I right! Now I have a clear head around branding. I know how to brand from the inside out so that I will always have consistency and ever-flowing content-without all the unnecessary overwhelm. I know how to clearly communicate with my clients so they resonate with my message. I feel confident, capable and ready to lead my biz with purpose, clarity and grace. With the knowledge that I am powerful, loved and supported just as I am, I feel stronger and more confident. I really enjoyed the process of looking deep and creating a solid intuitive foundation to my brand. This has allowed me to greatly increase the ease I feel around my business and serving my clients because my brand truly feels like an extension of self. My brand can succeed organically. All entrepreneurs should take this journey with Jenn to create a sustainable, authentic and impactful brand. Honestly you have nothing to lose and everything to gain.
— BIANCA COLEMAN, BEAUTY EMPOWERMENT STRATEGIST, LAST WEEK'S LOOKS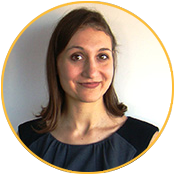 Working with Jennifer was magical. Before branding to me felt cold and impersonal. I avoided it because I couldn't lean in to the process. I didn't have enough clients because I was afraid to reach out to people I didn't know. I stayed in my comfort zone. I was so afraid that people wouldn't "get" what I did.

Now, the branding process is clear, do-able, fluid and fun. I can see who I am in the mist of all of my past confusion. I now lean in to my creative branding process. I have more confidence and ease communicating my value with my own voice. I am more strategic in voicing my value in a way that feels true to me. I am excited to serve and make an impact because my brand now looks and feels like a natural extension of my heart. My brand is high touch and high impact. I have more momentum with my business. I just got 3 new clients and am effortlessly attracting more of my dream clients.

My business now feels in complete alignment with my voice and my values. Working with her allows my best work to come to the surface and a clear brand and messaging are the beautiful results.

Connecting with Jennifer has been a priceless gift. Her years of valuable experience and creative talent makes her a mine rich with insights. Her soulful vision and outlook has expanded any of my previous fears and reservations about creating my unique brand.

It's been a true joy to learn from a master of design and beauty. She is truly the real deal and a leader that I'm grateful to create with.

I look forward to continuing to work with her and witness the amazing impact she will undoubtedly have on the lives of her many clients, students, and on the industry itself.
— JALEH ZANDIEH, CREATOR OF HIP HOP MEDITATION
Through my work with Jennifer, I became more confident talking about my business and my brand. I felt more connected to my brand and my clients. I dug deep into my heart and personality. I became fully invested in my work and my clients. Before working with Jennifer, I was in a mess and in overwhelm. I wasn't sure where to start and what to do. I was just basically winging it everyday. It felt extremely tiring and stressful as I didn't have a clear direction.

Now, my brand and my vision for my business is definitely much clearer. I even increased my income 40%! I have gained clarity and laser-focus on the important parts of my business. I have learned to stay connected to understand my clients in a deeper way. Jennifer is present, really kind and approachable, which makes the whole process really easy and delightful. And her community is supportive, warm, encouraging, inspiring and filled with kindness and love.
— ESTHER LOKE, OWNER OF CREATE AND DELIGHT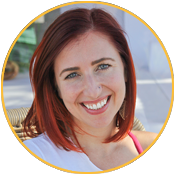 I used to feel like my brand was surface, generic and monotone. I felt like I looked like everyone else. Now, I feel like my brand is an extension of ME. Jennifer helped me find ME first before sharing it. I now know who I AM. My energy is more aligned to the essence of who I truly am on the inside. I have a clear vision of how I want to feel and how my brand should feel – like ME. Not like the stereotypical images in my industry. I feel very genuine and useful. I am more clear on the value I bring to my clients.

I feel like in society we're encouraged to go with the flow & follow what everyone else is doing. To ignore the calls of our heart. Jennifer helped me realize that the calls of my heart are where my true value lies. She helped me fine-tune my value so I can apply it to my success moving forward. I really loved feeling out the vibe of my brand. I found that very exciting and inspiring just to think about. I love Jenn's guidance. Her words are seriously wise and profound.
— SHAWNA MCGRATH, OWNER OF YOGA WITH SHAWNA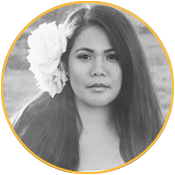 Prior to working with Jennifer, I've been stuck on how I want my brand to feel and look. I wasn't sure how to fully express my ideas. I have spent numerous of time scratching my head, going back and forth to the drawing board because I just couldn't get the essence of my vision to connect as well as I didn't know how to integrate my poetry with my brand. I also felt alone on this endeavor because I was doing everything on my own. However, through working with Jennifer, not only I've been able to get clearer and deeply grounded on my message and brand, I get to express it in a soulful and poetic way. I was able to fully express who I am without leaving any part of me behind. This gave me the confidence to move courageously forward in expressing all that I AM in my brand while reaching out to others with my message.
— NORIE MARFIL, FOUNDER OF SECOND CHANCES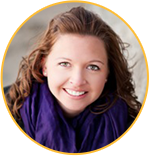 I'm currently working with Jennifer on my branding for my cosmetic line and everything looks amazing! I was looking for a company that would really listen to what I envisioned and work with me to create an even better vision. This is exactly what happened. One of the biggest reasons I chose Jennifer to create my brand was because I love her energy and professionalism. Jennifer is extremely talented in everything she does and is a perfectionist making sure everything is done to her client's satisfaction. She truly delivers exceptional design and strategic brand coaching support. I always look forward to our Skype coaching calls each week and feel empowered and refreshed afterwards. With her support, I am creating an authentic brand that communicates my passion for being a true leader of beauty, helping my clients to look and feel beautiful from the inside out. I would definitely recommend Jennifer for all your branding needs. Thank you for all you have done Jennifer, I can't wait to see the finished products for everything.
— KELSI HERMUS, POSITIVE EYEDENTITIES
Jennifer has been pivotal in growing my business. Her passion, enthusiasm and experience are helping me in the development, creation and success of my beauty brand. She is hardworking and focused on every detail. I highly recommended her beauty brand program which includes meaningful strategy and design. I now have more clarity to communicate the unique message of my CFK beauty brand. I am inspired to help my ideal clients own their personal style and inner beauty. With her support, I am very happy and proud of the great start and growth of my business.
— CAROLINA KAHN, CAROLINA FASHIONS K COLOMBIAN LUXURY HANDBAGS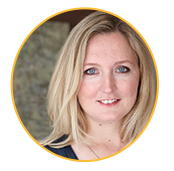 Jennifer has a great niche focusing on branding for the beauty and fashion industry. She has the ability to really listen and pull out of you what your brand is all about. She was instrumental in helping me define the messaging of my brand in a beautiful and eloquent way. Jump on her Beauty Brand Program!
— GUNILLA EISENBERG, GUNILLA SKIN BUTIK + SKIN ALCHEMY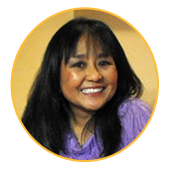 Jennifer is incredibly talented, smart and inspirational in her work with branding. She is able to reach deep down into her client's soul to bring out the richness of their message with authenticity. It is amazing how well she can translate this information into unique words and graphic design. In addition I'm so impressed with her dedication and how easy it is to work with her. I always look forward to our sessions.
— FRANCESCA ORDANA, FRANCESCA OH!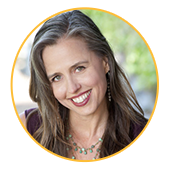 Jennifer was kind, authentic, helpful and full of great ideas that will help me take my business to the next level.
— JASMINE PATTEN, DERVISH CLOTHING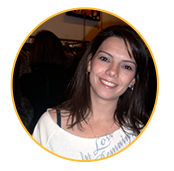 Jennifer has brought great inspiration into my personal and professional life. She has deeply connected with my passions and dreams through her attentiveness, encouraging thoughts, questions and ideas while supporting and maintaining that connection to who I am and what I am meant to share through my business and brand. She has continued to amaze me with her many gifts and talents throughout this exciting and emotional experience of pursuing my dream to open my own private practice and serve families through therapeutic massage. She was able to create a brand that truly represents my vision and has given me the support to attract my ideal clients. I am very thankful and feel very blessed to have such a positive force in my life.
— JENNY LAMZA, INDIGO TOUCH MASSAGE THERAPY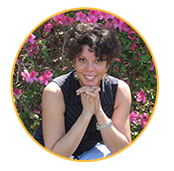 Working with Jennifer to create unique vows for our 20-year anniversary vow renewal service was a pleasure and a true gift! Jennifer spent time getting to know both me and my husband, and drew out our intimate feelings of what has made our relationship unique and built to last. Jennifer is easy to talk to, and I was very impressed with how my husband who is a natural introvert, felt comfortable opening up to her. The finished product are words that touch the heart and encapsulate the connection that Ron and I have shared, that have brought us to this point. I'm so grateful to have made the unorthodox request to have Jennifer help us with the vows once I realized what a gifted poet she is, and I'm even more grateful that she accepted the challenge. Thank you Jennifer, the vows will make this occasion so much more memorable for us.
— REBA CHARLESTON