Being quiet isn't a bad thing.
Taking your time to process something is not an obstacle to overcome.
Your delivery may not be loud,
but it is damn impactful.
Hi, I'm Jennifer and I help introverted women who know what they want actually go get it – without changing who they are.
The truth is you don't have to post your face all over the internet if you don't want to. When we are comfortable doing things, we shine naturally.
You already know how to honor your spirit and you appreciate inner beauty. Now it's time to make your dream brand real – a brand that takes a stand for what you believe in.
Together, we craft a plan to make your presence known, and make sure you get paid what you're worth.
If you're overwhelmed with the whole branding process, you're not alone.
You may need a Facebook page, a website header, an opt-in or an Instagram account. But you want everything you create to feel like a true reflection of you and your quiet yoice. Impactful and real.
It's common for introverts to feel disconnected from their brands because – by definition – we think we have to constantly put ourselves out there. And that's sooo draining.

But there is another way.
I help women create a sacred practice to feel centered and grounded, and how to manage their energy. You don't have to do what everyone else does to promote themselves. Because they aren't you.
We start by getting clear on your voice and your values to see what feels good. Everything we create after that surrounds those.
You want to express your quiet side and your straight-up fierce side.
You want to use your brand to help women feel empowered and honor their inner beauty.
You want to create a gorgeous brand that stands out and communicates your value and unique message in a fresh and soulful way.
You want your brand to be a true reflection of who you are, from your personal image and style to all forms of your heart-centered marketing.
If you want to play bigger and be more visible, have a vision to make a positive impact on the beauty and fashion industry and are tired of all the superficial and self-critical messages in mainstream…

I got you.
---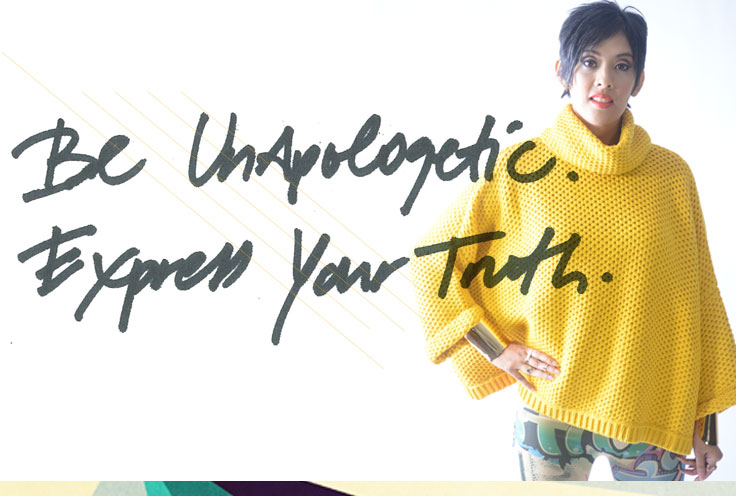 Imagine if you could create your dream brand that magnetically attracts your dream clients just by being you? In all your introverted and fierce glory? A brand that stands for something greater than yourself?
What if you had someone consistently holding you up to your highest light to help you reach that next-level?
I'm here to help you…
Get clear on your voice and value
Feel confident to be more visible with your brand
Create a brand that is a natural extension of you that clearly communicates your value to your dream clients
With step-by-step guidance on what to do to promote your value in a way that feels good, so you get seriously paid what you're worth
You ready?
The choice is yours.
---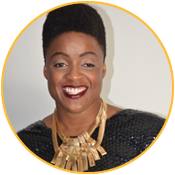 Before working with Jennifer, I was unclear on the direction and messaging for my brand as a personal stylist. I knew I enjoyed styling but I wanted StyleChurch to represent more than the material aspect of personal styling. I want to change the perception of style as superficial or materialistic to a natural extension of self. I believe style is a soul connection and I want to help others connect to the beauty and style that resides within and help them express that outward. I am an introvert in the beauty industry so working with Jennifer was a divine match. I wanted to work with someone who could help break my big ideas into small executable steps and Jennifer is the absolute best. I like to call her the activator. I also appreciate that Jennifer works from the inside out. She helped me get through internal blocks and coached me through various mindset strategies as well as helping me develop brand messaging and marketing strategies that align with my StyleChurch brand. The overall creative process to create my brand was very organic which is what I appreciate most working with Jennifer. Jennifer's expertise and soul-centered approach to branding / marketing / design has helped me awaken my voice, get clarity on the purpose of StyleChurch, and create an impactful, beautiful and stylish brand that aligns with who I am and how I am meant to serve. Jennifer is now helping me to develop a strategic blueprint to map out various income streams for my business.
— SHAVONNE BROOM, SOUL-DRIVEN FASHION STYLIST, STYLECHURCH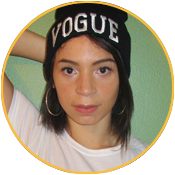 Branding seemed like a big mountain I would have to conquer alone. I wasn't sure where to even start and all the internet researching I had done just left me feeling more out of the know about exactly "HOW" to build a brand. I felt overwhelmed by all the contrasting information and scared that I may have bitten off more than I could chew but I knew I was driven by a passionate purpose and that I needed to keep going I just wasn't sure how. That's when the opportunity to work with Jenn appeared and I KNEW I had to take it. Let me just say- boy was I right! Now I have a clear head around branding. I know how to brand from the inside out so that I will always have consistency and ever-flowing content-without all the unnecessary overwhelm. I know how to clearly communicate with my clients so they resonate with my message. I feel confident, capable and ready to lead my biz with purpose, clarity and grace. With the knowledge that I am powerful, loved and supported just as I am, I feel stronger and more confident. I really enjoyed the process of looking deep and creating a solid intuitive foundation to my brand. This has allowed me to greatly increase the ease I feel around my business and serving my clients because my brand truly feels like an extension of self. My brand can succeed organically. All entrepreneurs should take this journey with Jenn to create a sustainable, authentic and impactful brand. Honestly you have nothing to lose and everything to gain.
— BIANCA COLEMAN, BEAUTY EMPOWERMENT STRATEGIST, LAST WEEK'S LOOKS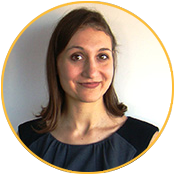 Working with Jennifer was magical. Before branding to me felt cold and impersonal. I avoided it because I couldn't lean in to the process. I didn't have enough clients because I was afraid to reach out to people I didn't know. I stayed in my comfort zone. I was so afraid that people wouldn't "get" what I did. Now, the branding process is clear, do-able, fluid and fun. I can see who I am in the mist of all of my past confusion. I now lean in to my creative branding process. I have more confidence and ease communicating my value with my own voice. I am more strategic in voicing my value in a way that feels true to me. I am excited to serve and make an impact because my brand now looks and feels like a natural extension of my heart. My brand is high touch and high impact. I have more momentum with my business. I just got 3 new clients and am effortlessly attracting more of my dream clients. My business now feels in complete alignment with my voice and my values. Working with her allows my best work to come to the surface and a clear brand and messaging are the beautiful results.
— JALEH ZANDIEH, CREATOR OF HIP HOP MEDITATION
Wanna know more about what it's like to work together? Click here.