I take a holistic and fresh approach to create each client's personal beauty brand. It's a true partnership between myself and each brilliant client. Based who they truly are and their unique passion, I translate my client's vision into a meaningful brand that serves her business and ultimately the world.
Through gorgeous design, words and heart-felt strategy, we create a beauty brand that showcases each leader's talent and communicates their unique vision to help women look and feel truly beautiful from the inside out.
As a Beauty Brand Activist, my mission is to support these women to become the leaders they are meant to be and lead their own beauty movement. Together, we create a full brand experience that empowers themselves to lead their own client community. My goal is to help each leader build an original and magnetic beauty brand that allows their business to truly thrive.
BEAUTY BRAND SPOTLIGHT 1
TRUE BEAUTY LEADER: KELSI HERMUS
BEAUTY BRAND: POSITIVE EYEDENTITIES

Kelsi Hermus had a vision to create a fresh and empowering brand for her business, Positive Eyedentities. She loves to help her clients feel good about their natural beauty and to radiate who they truly are in all of their life's most important moments. She supports her clients through her mobile hair and make-up service and her one-of-a-kind cosmetic line.
Through our private brand coaching sessions, Kelsi is developing an authentic marketing strategy to grow her business and lead her own beauty movement.
We created her custom designed brand which includes her logo, tagline, business card and promo card. We are currently developing her packaging for her cosmetic line, Facebook business page graphics, ad campaign and web site.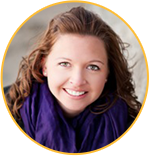 With Jennifer's support, I am creating an authentic brand that communicates my passion for being a true leader of beauty, helping my clients to look and feel beautiful from the inside out.
— KELSI HERMUS, POSITIVE EYEDENTITIES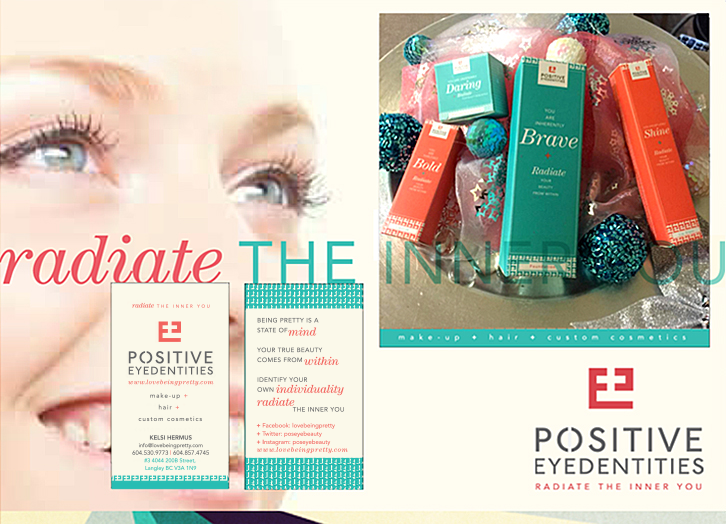 BEAUTY BRAND SPOTLIGHT 2
TRUE BEAUTY LEADER: CAROLINA KAHN
BEAUTY BRAND: CAROLINA FASHIONS K

Carolina Kahn always had a life-long vision to create an empowering beauty brand for her business, Carolina Fashions K that would become a powerful movement helping women to fully honor their true beauty. She believes by having an intimate connection with God, your spirit naturally radiates your inner beauty and style. She helps her clients express their unique style through her luxury Colombian leather handbag collection. To support her clients to develop their own inner beauty, she provides public speaking engagements and private true beauty and style consultations.
Through our one-on-one brand coaching, we created a purposeful marketing strategy that positions Carolina as a truly unique inspirational beauty leader in the fashion industry.
We created her custom designed brand which includes her brand image styling, business card, brochure, hangtags, thank you card, web site and online brand launch ad campaign.
Jennifer has been pivotal in growing my business. Her passion, enthusiasm and experience are helping me in the development, creation and success of my beauty brand.
— CAROLINA KAHN, CAROLINA FASHIONS K COLOMBIAN LUXURY HANDBAGS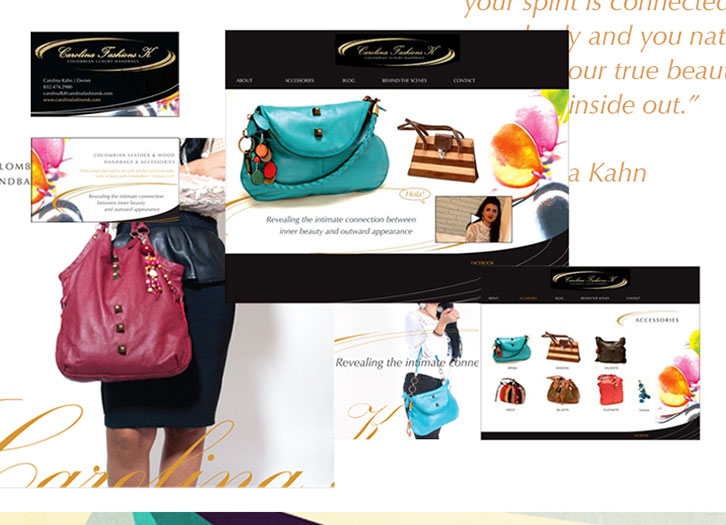 BEAUTY BRAND SPOTLIGHT 3
TRUE BEAUTY LEADER: SHAVONNE BROOM
BEAUTY BRAND: STYLECHURCH

Shavonne Broom's vision was to create a brand that communicated her quiet voice and passion for personal styling beyond the surface and material aspect of traditional personal styling. Together we created her brand, StyleChurch which is much more than a personal styling business. It represents a movement and a change in how people see beauty, fashion and style. I want to encourage women to let their inner beauty shine.
We built her brand from the ground up. From the inside out. We created a soulful brand strategy that communicated your voice and value. We developed her brand image by doing a transformational Inner Beauty photo shoot that embodied her energy. We created her logo, web site and marketing materials that truly captured the spirit of her business and inner beauty movement.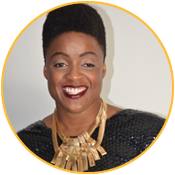 Jennifer's expertise and soul-centered approach to branding / marketing / design has helped me awaken my voice, get clarity on the purpose of StyleChurch, and create an impactful, beautiful and stylish brand that aligns with who I am and how I am meant to serve.
— SHAVONNE BROOM, STYLECHURCH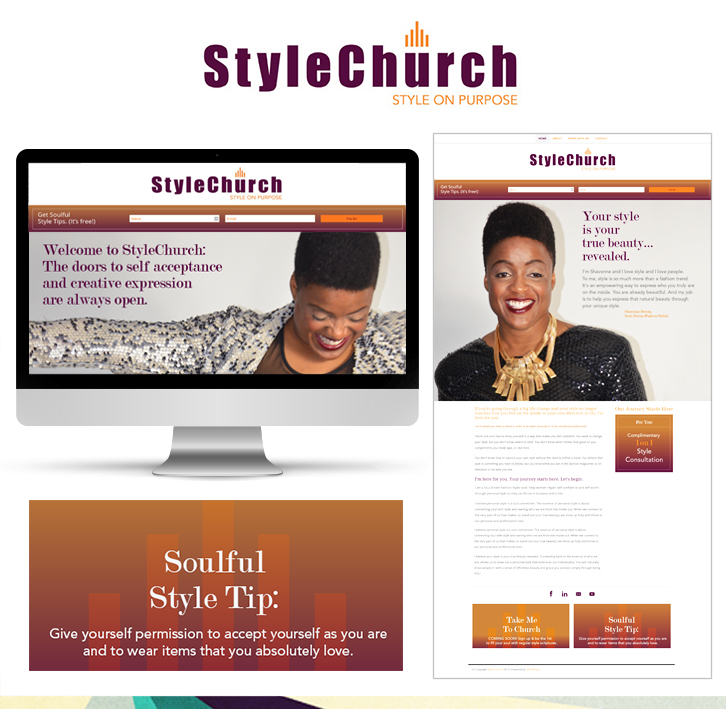 BEHIND THE SCENES:
DAWNING SOUL BRAND
TRUE BEAUTY LEADER: JENNIFER DAWN GABIOLA
BEAUTY BRAND: DAWNING SOUL

When Dawning Soul came to life, I knew in my heart that I was meant to lead a greater movement. I use my passions for beauty, style, poetry and design as soulful catalysts to help empower leaders in the beauty and fashion industry to make their meaningful mark on the world.
I truly love supporting these leaders to create their own magnetic beauty brand through fresh design, heart-felt strategy, and authentic community building to help their business thrive.
My custom designed brand includes my logo, business card, Poetic Good apparel collection, poem promo ads, Dawning Soul Features and branded events.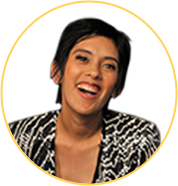 When we honor our unique passion, we are being called to actively lead our own movement and serve through our beautiful expression of beauty into the world.
— JENNIFER DAWN GABIOLA, DAWNING SOUL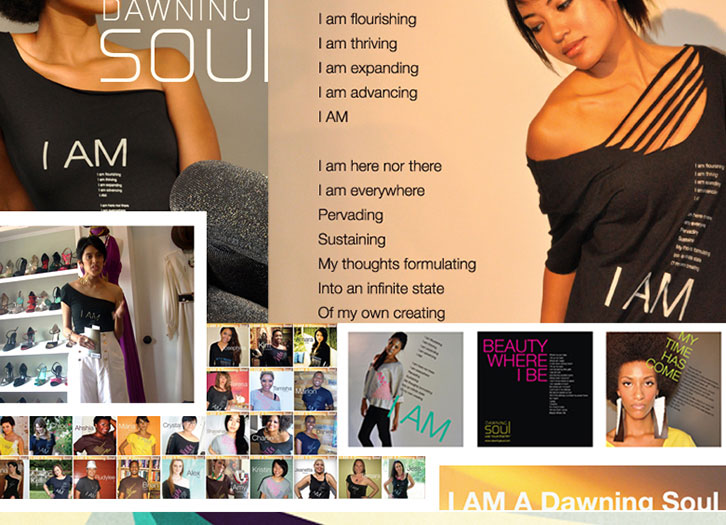 MORE DESIGN WORK

Design love for other industries…