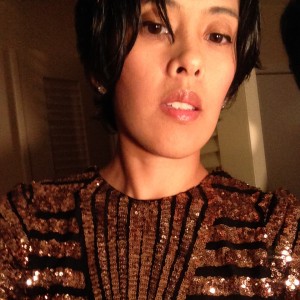 We all have it.
But don't always use it.
I.B.B.
Your "Inner Beauty Badass".
Deep down, we as women have a side to ourselves that is uncompromising and fearless. As side that is unapologetic for who she truly is.
But before I go any further, I just want to clarify.
The term "Badass" sometimes gets a bad wrap, especially in regard to women. Some stereotypes are that if you are a badass, you are a bitch, self-centered, rude, tough, intimidating or just mean-spirited.
That's far from what I'm talking about. We are all built with a soul that is fierce and bold. And is also kind and loving.
We as women need to give ourselves permission to own our power to be a multi-dimensional, brave and compassionate human beings.
Especially if you are an introvert like me. We sometimes overcompensate  by being extra nice to gain acceptance or avoid confrontation.
But when we seek validation outside of ourselves, we are really doing a disservice to ourselves.
We are meant to be honest with ourselves and share our unique voice. No matter who agrees or disagrees with us.
And if you are an introvert, know that quiet does not mean passive. You can be quiet, insightful and daring all at the same time.
You are here to take a stand – for who you are and what you are meant to give in this lifetime.
Your power comes from all of the immense beauty you have on the inside.
So go on.
Be who you are. Be unapologetic.
Own your Inner Beauty Badass.
Would love to hear about how you express your own I.B.B. in the comments below!