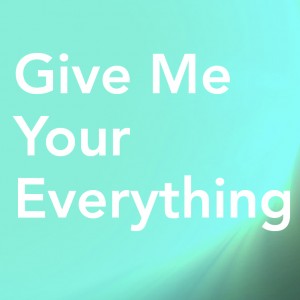 You  know that crazy feeling? When you know you're in LOVE.
It feels exhilarating.
Time stands still.
You're just fully in the moment.
And you love it.
You don't want it to end.
When you follow your Calling, I encourage you to honor this same feeling.
When you create anything, you need to feel alive.
You need to feel like, it's all too much. It's all too good.
When you create from this place, the people who receive your inspired creation will feel that same energy, that same love. This creates genuine connection and engagement from those that truly need what you have to offer.
This is how I have been feeling lately…
The words just flowed out of my mouth…"I am falling in love with what I am creating."
I shared that so effortlessly to my good friend. I didn't even realize what I had said until she pointed it out. She said she could hear the tone of my voice change as I said it. She sensed my joy.
It's almost strange to me to feel this way about creating something. In the past, my process had to feel hard. Struggle was just part of it.
This feels different. As I am creating my branding course for introverted leaders, I feel like it's already done. It's just a matter of me being present and engaged to answer the Call each day. My job is to just show up and do what I feel deeply inspired to do. That's it. I don't need to overthink it. Just be present and do what feels right to do that day.
The highlight of my process has been intimately connecting with people one by one asking them what they need. Hearing firsthand what these introverted souls struggle with in regard to their branding has been so valuable. Through this process, I have connected with so many beautiful women wanting to share their voice and message in their own way, without the pressure of having to change in order to become successful.
I'm so grateful to all the ladies who gave me a glimpse into your world. I honor their courage and honesty to share their challenges and dreams with me.
I feel that that's why I have fallen in love with my process because I am creating this course for them. I am taking my 16+ years of experience and building my course around their specific needs. This is so different than how I would have done it in the past. I would have assumed what was needed and just forged ahead.
But this is different. I am creating from a deep place of service. I am honoring the needs of these women and creating from a soulful and guided place. I am listening to the Greater process. I am patient as the process organically unfolds before my eyes.
And so far I am loving what I see.
I wish you the same.
Give your everything to that thing you feel called to bring into this life.
If you'd like to be a part of my Inner Circle to learn more about my upcoming course to help you build your own beautiful brand, email me at info@dawningsoul.com so you don't miss any of the latest updates. Plus be in on some special surprises!