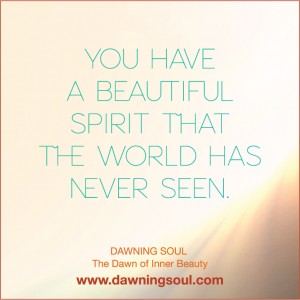 You are naturally drawn to beauty. It makes you feel good.
But what does that have to do with your success?
Everything.
It all begins with recognizing two things.
1. You are a rare and beautiful being that is capable of your own success.
2. You have a beautiful passion that is incredibly valuable to those who need it.
If you don't see yourself as worthy of being able to help others with your gift, no amount of action will sustain long-term success.
You will be taking action out of a sense of lack trying to prove your own self-worth. You can only go so far by being driven by this fear-based motivation.
Long-term, sustainable success must come from within you first. You have to feel good about who you are and what you do.
When you give yourself permission to feel good about yourself and what you have to offer, you are open to Life supporting you to bring the right opportunities and people to you. You will then be able to receive and sustain the opportunities as they come.
If your journey toward success feels forced, the outcome will be a struggle.
Feeling good throughout your creative process is pivotal to the positive outcome that you desire.
That's where the power of beauty comes in. Beauty helps you to feel good and to open you up to the co-creative support that Life is constantly giving you.
Surround yourself with beauty. Do things that make you feel beautiful to make you feel good about who you are and the value that you bring.
When you do, you open up to the flow of Life that is meant to support you.
Feeling good on the inside allows for more ease and grace toward your own definition of success.
It all begins with you seeing the beauty within you to be of true service to the world.
Would love to know your thoughts about how you define your own success. Please share your comments below. <3