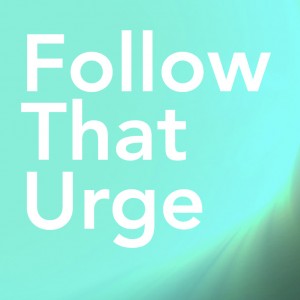 You know when you feel so moved to do something, but u are scared sh*tless?
Move toward that. Move toward the things that terrifies you. That thing that you try to talk yourself out of.
You know, that urge that just won't go away.
That thing that gives you the most resistance is the thing that will make you feel most alive. You will experience the most growth from the things that scare you the most.
We get comfortable in our comfort zones. We want to feel a sense of safety.
But here's what I'm learning lately.
You can feel safe in the unknown.
What?
Yes.
How?
You just have to trust that you are capable of handling anything that comes your way. When you stay present, you detach yourself from old stories of the past and projected fears in the future.
And…this is a big one…
You are supported my Life itself. What you experience in your life is meant to serve your greater good.
Yes, especially the tough times. During the rough times, dig your heels in and ask Life for the grace to see the obstacle as a blessing.
When you can accept that you are not a victim of life and that you have a choice in every moment to make empowering decisions that serve you, you can then consciously create the life that you want.
You are already safe. Inside you. Trust and believe that Life is supporting you right now.
So be fearless and follow that urge. Because that urge will bring you the ultimate freedom you are seeking.
To remind you of the safety you already have within you, I wrote this poem:
"Safe"
It is safe for you to receive
It is safe for you to believe
Grace is here for you now
In the struggles
In the pain
In the joy
In the rain
You are meant to receive
All of Life's grace
Feel the life
Within you
Around you
Let Life astound you
Feel what you feel
Your feelings are real
Trust that within you
You are forever safe
Would love to know how you move past fears and follow your instincts?