4-Month Get Visible + Launch
Custom 1:1 coaching package to help you create an aligned strategy to become more visible with your brand and launch your offering.
WHO IS THIS FOR
Introverted entrepreneurs who have an existing brand and need support to become more visible and launch their product or service. For example, an online course, book or live event.
WHAT YOU'LL RECEIVE:
 ($10,000 value)
(2) Bi-weekly 1:1 coaching calls a month
Goals: Get Visible + Launch
Custom strategy to:
-increase your brand's visibility online in a way that aligns with your authentic voice, sustains your energy as an introvert and attracts your ideal tribe
-create a custom launch strategy to launch your product or service
Investment: $5000 in-full ($1000 savings)
Or
Payment Plan: $2500 deposit + 3 x $1167/per month
You ready? Click here to fill out a brief form to see how I can best support you:
Not sure if this is the right fit? Try on my Turtle Way VIP Day and 6-month Build Your Brand for size.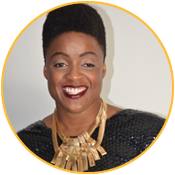 "Jennifer's expertise and soul-centered approach to branding / marketing / design has helped me awaken my voice, get clarity on the purpose of StyleChurch, and create an impactful, beautiful and stylish brand that aligns with who I am and how I am meant to serve. Jennifer has been a blessing and I would definitely recommend her to those who are ready to commit to building a successful and meaningful brand from the inside out. Say yes!"
— SHAVONNE BROOM, SOUL-DRIVEN FASHION STYLIST, STYLECHURCH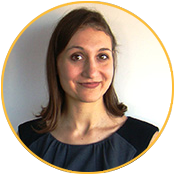 "Working with Jennifer was magical. I have more confidence and ease communicating my value with my own voice. I am more strategic in voicing my value in a way that feels true to me. I am excited to serve and make an impact because my brand now looks and feels like a natural extension of my heart. My brand is high touch and high impact. I have more momentum with my business. I just got 3 new clients and am effortlessly attracting more of my dream clients."
— JALEH ZANDIEH, CREATOR OF HIP HOP MEDITATION
"Through my work with Jennifer, I became more confident talking about my business and my brand. I felt more connected to my brand and my clients. I became fully invested in my work and my clients. Now, my brand and my vision for my business is definitely much clearer. I even increased my income 40%! I gained clarity and laser-focus on the important parts of my business. I learned to stay connected to understand my clients in a deeper way. Jennifer is present, really kind and approachable, which makes the whole process really easy and delightful."
– Esther Loke, MARKETING STRATEGIST, Create & Delight
Wanna know more about what it's like to work together? Click here.