Custom 1:1 coaching package to help you create an aligned strategy to become more visible with your brand and launch your offering.
4-Month Get Visible + Launch
WHO IS THIS FOR
Introverted entrepreneurs who have an existing brand and need support to become more visible and launch their product or service. For example, an online course, book or live event.

WHAT YOU'LL RECEIVE
(2) Bi-weekly 1:1 coaching calls a month
Goals: Get Visible + Launch
Custom strategy to:
-increase your brand's visibility online in a way that aligns with your authentic voice, sustains your energy as an introvert and attracts your ideal tribe
-create a custom launch strategy to launch your product or service
Investment: $4000 in-full
Or
(4) payments of $1100
You ready? Click here to fill out a brief form to see how I can best support you:
Not sure if this is the right fit? Try on my 4-Month and Power Hour for size.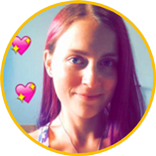 "Jennifer has an amazing, energetic personality and I felt right at home from the beginning of our call together, like I have met another superwoman friend. I loved her insights, her style, and her positivity. My face literally hurt from smiling after spending time with her! I'm so happy that I got to experience her style of coaching. It was life affirming and very encouraging. I felt supported and free to be myself. Thanks for the amazing time. You are such a babe! Glad we "met"!"
– MARY MECCA, VISUAL ARTIST & YOGA TEACHER
SELF LOVE MEDICINE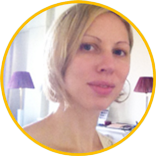 "Jennifer has great experience with brand building and knows about the challenges introverts face when building and promoting their brands. I felt truly understood with my concerns about visibility and how to convey my message to a larger public. Jennifer helped me understand that we can find a way to build an authentic brand and attract clients we can serve from the heart and build real connections with. I got hands-on advice for my next steps in defining my own brand from the inside out!"
– Nicola Alexa Münster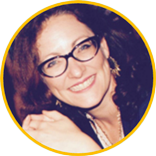 "I thought the day would be low key but actually it was really high energy in the most perfect way – the excitement and energy and care each other had for one other and their business came from a beautiful place of genuine curiosity, interest and desire for each other to succeed.

I also found the idea of filling up my cup as really valuable and the day certainly allowed for that. I left feeling such peace, vibrancy and joy – that for me would have been enough but to also walk away with some actions, a sense of going in the right direction, of being a part of something that has not only helped me but also allowed me to input and assist others in a considered and loving way – wow!"
– Sarah Stewart
Wanna know more about what it's like to work together? Click here.