Custom 1:1 coaching package to help you create an aligned strategy to build a brand that is deeply aligned with your voice and vision.
6-month Build Your Brand
WHO IS THIS FOR
Introverted entrepreneurs who want to build a brand from an aligned place that clearly communicates their authentic voice, vision and value that will deeply resonate and attract their ideal tribe.
WHAT YOU'LL RECEIVE
(2) bi-weekly 1:1 coaching calls a month
Goals: Build Your Dream Brand
I. Custom Brand Strategy:
-Get clear on the essence of your brand to clearly communicate your authentic voice, vision and value in order to deeply resonate and attract your ideal tribe
-Build your brand's visibility online in a way that feels aligned to your authentic voice and sustains your energy as an introvert
II. Visual Brand Identity:
-Create your logo, business card, Facebook Header, social media post (series of 5 graphics)
*Optional Add-Ons:
Custom brand photography
Brand essence styling
Web Site design
Investment: $4000 in-full
Or
(4) payments of $1100
You ready? Click here to fill out a brief form to see how I can best support you:
Not sure if this is the right fit? Try on my 6-Month and Power Hour for size.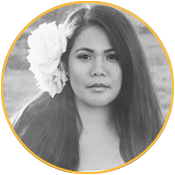 "Prior to working with Jennifer, I've been stuck on how I want my brand to feel and look. I wasn't sure how to fully express my ideas. I just couldn't get the essence of my vision to connect as well as I didn't know how to integrate my poetry with my brand. However, through working with Jennifer, not only I've been able to get clearer and deeply grounded on my message and brand, I get to express it in a soulful and poetic way. I was able to fully express who I am without leaving any part of me behind. This gave me the confidence to move courageously forward in expressing all that I AM in my brand while reaching out to others with my message."
– Norie Marfil, FOUNDER OF SECOND CHANCES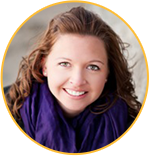 I'm currently working with Jennifer on my branding for my cosmetic line and everything looks amazing! I was looking for a company that would really listen to what I envisioned and work with me to create an even better vision. This is exactly what happened. One of the biggest reasons I chose Jennifer to create my brand was because I love her energy and professionalism. Jennifer is extremely talented in everything she does and is a perfectionist making sure everything is done to her client's satisfaction. She truly delivers exceptional design and strategic brand coaching support. I always look forward to our Skype coaching calls each week and feel empowered and refreshed afterwards. With her support, I am creating an authentic brand that communicates my passion for being a true leader of beauty, helping my clients to look and feel beautiful from the inside out. I would definitely recommend Jennifer for all your branding needs. Thank you for all you have done Jennifer, I can't wait to see the finished products for everything.
— KELSI HERMUS, POSITIVE EYEDENTITIES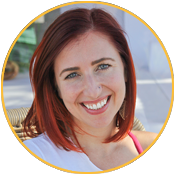 "Jennifer helped me find ME first before sharing it. I now know who I AM. My energy is more aligned to the essence of who I truly am on the inside. I have a clear vision of how I want to feel and how my brand should feel – like ME. Jennifer helped me realize that the calls of my heart are where my true value lies. She helped me fine-tune my value so I can apply it to my success moving forward. I really loved feeling out the vibe of my brand. I found that very exciting and inspiring just to think about. I love Jenn's guidance. Her words are seriously wise and profound."
– Shawna McGrath, OWNER OF YOGA WITH SHAWNA
Wanna know more about what it's like to work together? Click here.