6-month Build Your Brand
Custom 1:1 coaching package to help you create an aligned strategy to build a brand that is deeply aligned with your voice and vision.
WHO IS THIS FOR
Introverted entrepreneurs who want to build a brand from an aligned place that clearly communicates their authentic voice, vision and value that will deeply resonate and attract their ideal tribe.
WHAT YOU'LL RECEIVE:
($20,000 value)
(2) bi-weekly 1:1 coaching calls a month
Goals: Build Your Dream Brand
I. Custom Brand Strategy:
-Get clear on the essence of your brand to clearly communicate your authentic voice, vision and value in order to deeply resonate and attract your ideal tribe
-Build your brand's visibility online in a way that feels aligned to your authentic voice and sustains your energy as an introvert
II. Visual Brand Identity:
-Create your logo, business card, Facebook Header, social media post (series of 5 graphics)
*Optional Add-Ons:
Custom brand photography
Brand essence styling
Web Site design
Investment: $8000 in-full ($2000 savings)
Or
Payment Plan: $4000 deposit + 5 x $1200/per month
You ready? Click here to fill out a brief form to see how I can best support you:
Not sure if this is the right fit? Try on my Turtle Way VIP Day and 4-month Build Your Brand for size.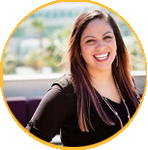 "Jenn is such a powerhouse and a force to be reckoned with. Don't let her quiet spirit fool you. She has a special way of connecting with her clients and understanding their needs. She is strong, dedicated and knowledgeable. Her essence speaks for itself. I had the pleasure of working with Jenn on a deep level and highly recommend her to any introvert looking to rock their brand and get mega visibility without sacrificing who they are. #introvertsunite"
– Jenn Scalia, Visibility Strategist, jennscalia.com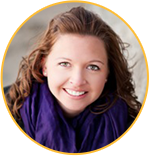 I'm currently working with Jennifer on my branding for my cosmetic line and everything looks amazing! I was looking for a company that would really listen to what I envisioned and work with me to create an even better vision. This is exactly what happened. One of the biggest reasons I chose Jennifer to create my brand was because I love her energy and professionalism. Jennifer is extremely talented in everything she does and is a perfectionist making sure everything is done to her client's satisfaction. She truly delivers exceptional design and strategic brand coaching support. I always look forward to our Skype coaching calls each week and feel empowered and refreshed afterwards. With her support, I am creating an authentic brand that communicates my passion for being a true leader of beauty, helping my clients to look and feel beautiful from the inside out. I would definitely recommend Jennifer for all your branding needs. Thank you for all you have done Jennifer, I can't wait to see the finished products for everything.
— KELSI HERMUS, POSITIVE EYEDENTITIES
This has been one of the biggest and most fulfilling investments I've made in myself and my business. Jennifer's blend of knowledge, spirituality, and divine style is unique and special. She is a true gem. I have learned so much about the power of consistency and owning my presence as I develop my brand. Jennifer leads by example. She is an incredibly clear, high-level communicator, which I deeply value. I've gained a new level of confidence in sharing my unique style and gifts with my clients, in a way that feels authentic. I always feel safe, fully seen, and enormously supported by Jennifer. To top it all off, I've created a new offering based on her teachings that is in complete alignment with my essence and my highest gifts. I'm wildly excited about it, and I know it will be a success!"
– Holly Burling, Classical Acupuncturist, Spiritual Intuitive, Writer
Wanna know more about what it's like to work together? Click here.