The "Turtle Way" is about being steady and deliberate to create sustainable success as an introvert. This online 1:1 intensive to designed to help you grow your biz in a way that honors your voice and energy as an introvert.
Turtle Way VIP Day
WHO IS THIS FOR
Introverted entrepreneurs who are self-starters in need of a custom brand strategy that they can take inspired action on now.
WHAT YOU'LL RECEIVE
A custom coaching intensive that includes two 90-min strategy sessions.
Session 1: Tune In
Own your natural strengths as an introvert to create sustainable success in a way that honors your natural pace and energy and strengthen your mindset to feel deeply aligned with yourself and your inspired goals
Session 2: Take Action
Create a custom brand strategy to create clear, inspired action steps to become more visible, grow your business and attract more of your dream clients
Investment: $1500 in-full ($300 savings)
Or
(2) payments of $900
(Full payment is due before the scheduled VIP Day)
You ready? Click here to fill out a brief form to see how I can best support you:
Not sure if this is the right fit? Try on my 4-Month and Power Hour for size.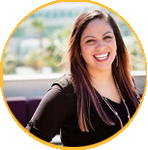 "Jenn is such a powerhouse and a force to be reckoned with. Don't let her quiet spirit fool you. She has a special way of connecting with her clients and understanding their needs. She is strong, dedicated and knowledgeable. Her essence speaks for itself. I had the pleasure of working with Jenn on a deep level and highly recommend her to any introvert looking to rock their brand and get mega visibility without sacrificing who they are. #introvertsunite"
– Jenn Scalia, Visibility Strategist, jennscalia.com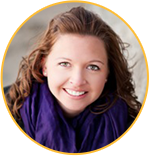 I'm currently working with Jennifer on my branding for my cosmetic line and everything looks amazing! I was looking for a company that would really listen to what I envisioned and work with me to create an even better vision. This is exactly what happened. One of the biggest reasons I chose Jennifer to create my brand was because I love her energy and professionalism. Jennifer is extremely talented in everything she does and is a perfectionist making sure everything is done to her client's satisfaction. She truly delivers exceptional design and strategic brand coaching support. I always look forward to our Skype coaching calls each week and feel empowered and refreshed afterwards. With her support, I am creating an authentic brand that communicates my passion for being a true leader of beauty, helping my clients to look and feel beautiful from the inside out. I would definitely recommend Jennifer for all your branding needs. Thank you for all you have done Jennifer, I can't wait to see the finished products for everything.
— KELSI HERMUS, POSITIVE EYEDENTITIES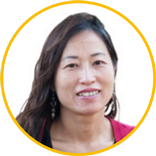 "Wow, so much insight on my brand strategy session with Jennifer. My intention was to feel more confident about communicating my new branding and core values with my peeps, and to give permission to others who want to do the same, rather than we have to be super bold and kick-ass. I came away feeling supported and heard, and ready to totally embrace my new brand and share it with the world. Thank you Jennifer! ♥ ♥ "
— Mui Tsun, Business Coach and Website Designer
Wanna know more about what it's like to work together? Click here.