Turtle Way VIP Day
The "Turtle Way" is about being steady and deliberate to create sustainable success as an introvert. This online 1:1 intensive to designed to help you grow your biz in a way that honors your voice and energy as an introvert.
WHO IS THIS FOR
Introverted entrepreneurs who are self-starters in need of a custom brand strategy that they can take inspired action on now.
WHAT YOU'LL RECEIVE:
 ($5,000 value)
A custom coaching intensive that includes two 90-min strategy sessions.
Session 1: Tune In
Own your natural strengths as an introvert to create sustainable success in a way that honors your natural pace and energy and strengthen your mindset to feel deeply aligned with yourself and your inspired goals
Session 2: Take Action
Create a custom brand strategy to create clear, inspired action steps to become more visible, grow your business and attract more of your dream clients
Investment: $2500 in-full ($500 savings)
Or
(2) payments of $1500
(Full payment is due before the scheduled VIP Day)
You ready? Click here to fill out a brief form to see how I can best support you:
Not sure if this is the right fit? Try on my 4-Month Get Visible + Launch and 6-month Build Your Brand for size.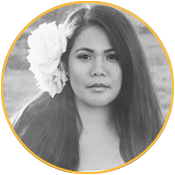 "Prior to working with Jennifer, I've been stuck on how I want my brand to feel and look. I wasn't sure how to fully express my ideas. I just couldn't get the essence of my vision to connect as well as I didn't know how to integrate my poetry with my brand. However, through working with Jennifer, not only I've been able to get clearer and deeply grounded on my message and brand, I get to express it in a soulful and poetic way. I was able to fully express who I am without leaving any part of me behind. This gave me the confidence to move courageously forward in expressing all that I AM in my brand while reaching out to others with my message."
– Norie Marfil, FOUNDER OF SECOND CHANCES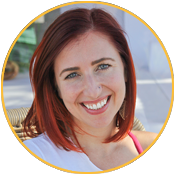 "Jennifer helped me find ME first before sharing it. I now know who I AM. My energy is more aligned to the essence of who I truly am on the inside. I have a clear vision of how I want to feel and how my brand should feel – like ME. Jennifer helped me realize that the calls of my heart are where my true value lies. She helped me fine-tune my value so I can apply it to my success moving forward. I really loved feeling out the vibe of my brand. I found that very exciting and inspiring just to think about. I love Jenn's guidance. Her words are seriously wise and profound."
– Shawna McGrath, OWNER OF YOGA WITH SHAWNA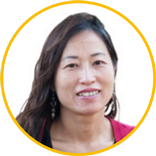 "Wow, so much insight on my brand strategy session with Jennifer. My intention was to feel more confident about communicating my new branding and core values with my peeps, and to give permission to others who want to do the same, rather than we have to be super bold and kick-ass. I came away feeling supported and heard, and ready to totally embrace my new brand and share it with the world. Thank you Jennifer! ♥ ♥ "
— Mui Tsun, Business Coach and Website Designer
Wanna know more about what it's like to work together? Click here.