VIP 9-Month Program
We build your brand from the ground up. From the inside out. We create your dream brand that expresses your undeniable voice, style and value. You become an unapologetic and powerful leader who magnetically attracts your dream clients and gets paid her worth.
Overwhelmed by branding advice? You know you need to do something to get you and your business noticed, but you have no idea what. And you're not crazy about posting your face all over the internet.
As an introvert, I get it.
The good news is you don't have to do anything you aren't comfortable with. You can succeed by trusting yourself and using the social media platforms that work best for your personality.
I can help you communicate your value, feel confident online and promote yourself in a way that actually feels good.
I'll show you how to stop looking for the solution outside of yourself and leverage what you already know about yourself and your business.
I feel you…
– You want to create a gorgeous brand that stands out and communicates your value and unique message in a fresh and soulful way. You want your brand to be a true reflection of who you are, from your personal image and style to all forms of your heart-centered marketing.
– You have a vision to make a positive impact on the beauty and fashion industry. You're tired of all the superficial and self-critical messages in the mainstream. You want to use your brand to help women feel empowered and honor their inner beauty.
– You feel overwhelmed with the whole branding process. You're not sure what your next steps are. You feel disconnected with your brand because you are trying to follow what you think you are supposed to do to promote yourself.
– You want to express your quiet side and your straight up fierce side. You want to play a bigger game and be more visible, but you have a deep fear of being judged, criticized and rejected.
– You're tired of struggling, trying to figure out this whole branding process on your own. You have a big vision, but are confused not knowing how to make it all happen. You don't want to waste any more time or money. You just need help finding your dream clients who will pay you for your worth.
Imagine if you had someone by your side, holding you up to your highest light to help you reach that Next-level, Turned-up version of yourself so you can:
– Get clear on your voice and value
– Feel confident to be more visible with your brand
– Create a brand that is a natural extension of you that clearly communicates your value to your dream clients
– Build an undeniable presence with your brand image and style
– Have step by step guidance on what to do to promote your value in a way that feels true to you so you get seriously paid what you're worth
Quiet Voice. Big Brand.
VIP 9-Month Program
WHAT YOU'LL GET
Phase 1: Clarify your voice and essence of your brand
– Feel confident in being visible
– Own your value with mindset support
Phase 2: Build your soul-centered brand
– Communicate your value with your soulful strategy
– Custom designed brand
(logo, FB cover image, social media post templates, web site design)
– Copywriting support
– Social media support (Facebook and Instagram)
– Build your special packages
* Special Bonus: ($5,000 value)
Own Your Next Level VIP Day
– Soulful Style Consultation to own your voice and inner beauty
– Inner beauty make-over and photo shoot
(Includes make-up, hair, styling and photos for your marketing materials)
Format:
– Bi-weekly 90-min Skype calls
– Work-It Sheets
Investment: $5000 deposit and $2500/month for 8 months
You ready? Click here to fill out a brief form to see how I can best support you:
Not sure if this is the right fit? Try on my 4-Month and Power Hour for size.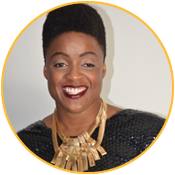 Before working with Jennifer, I was unclear on the direction and messaging for my brand as a personal stylist. I knew I enjoyed styling but I wanted StyleChurch to represent more than the material aspect of personal styling. I want to change the perception of style as superficial or materialistic to a natural extension of self. I believe style is a soul connection and I want to help others connect to the beauty and style that resides within and help them express that outward.
I am an introvert in the beauty industry so working with Jennifer was a divine match. I wanted to work with someone who could help break my big ideas into small executable steps and Jennifer is the absolute best. I like to call her the activator. I also appreciate that Jennifer works from the inside out. She helped me get through internal blocks and coached me through various mindset strategies as well as helping me develop brand messaging and marketing strategies that align with my StyleChurch brand.
The overall creative process to create my brand was very organic which is what I appreciate most working with Jennifer. Jennifer's expertise and soul-centered approach to branding / marketing / design has helped me awaken my voice, get clarity on the purpose of StyleChurch, and create an impactful, beautiful and stylish brand that aligns with who I am and how I am meant to serve. Jennifer is now helping me to develop a strategic blueprint to map out various income streams for my business.
The Inner Beauty photo shoot was a huge lesson in the importance of showing up even when it's uncomfortable and trusting that I will always be supported. Jennifer held me up and guided me through the entire photo shoot from start to finish – helping me stay connected to the vision / power / purpose of my brand, StyleChurch. I know she wants to see me win and I could not have done this without her.
Jennifer has been a blessing and I would definitely recommend her to those who are ready to commit to building a successful and meaningful brand from the inside out. She is hardworking, committed, genuine and fierce and guaranteed to provide the absolute best coaching / marketing / design services for your business. Say yes!
— SHAVONNE BROOM, SOUL-DRIVEN FASHION STYLIST, STYLECHURCH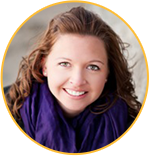 I'm currently working with Jennifer on my branding for my cosmetic line and everything looks amazing! I was looking for a company that would really listen to what I envisioned and work with me to create an even better vision. This is exactly what happened. One of the biggest reasons I chose Jennifer to create my brand was because I love her energy and professionalism. Jennifer is extremely talented in everything she does and is a perfectionist making sure everything is done to her client's satisfaction. She truly delivers exceptional design and strategic brand coaching support. I always look forward to our Skype coaching calls each week and feel empowered and refreshed afterwards. With her support, I am creating an authentic brand that communicates my passion for being a true leader of beauty, helping my clients to look and feel beautiful from the inside out. I would definitely recommend Jennifer for all your branding needs. Thank you for all you have done Jennifer, I can't wait to see the finished products for everything.
— KELSI HERMUS, POSITIVE EYEDENTITIES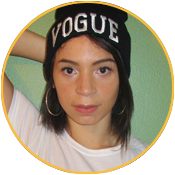 Branding seemed like a big mountain I would have to conquer alone. I wasn't sure where to even start and all the internet researching I had done just left me feeling more out of the know about exactly "HOW" to build a brand. I felt overwhelmed by all the contrasting information and scared that I may have bitten off more than I could chew but I knew I was driven by a passionate purpose and that I needed to keep going I just wasn't sure how.

That's when the opportunity to work with Jenn appeared and I KNEW I had to take it. Let me just say- boy was I right! Now I have a clear head around branding. I know how to brand from the inside out so that I will always have consistency and ever-flowing content-without all the unnecessary overwhelm. I know how to clearly communicate with my clients so they resonate with my message. I feel confident, capable and ready to lead my biz with purpose, clarity and grace. With the knowledge that I am powerful, loved and supported just as I am, I feel stronger and more confident. I really enjoyed the process of looking deep and creating a solid intuitive foundation to my brand. This has allowed me to greatly increase the ease I feel around my business and serving my clients because my brand truly feels like an extension of self. My brand can succeed organically. All entrepreneurs should take this journey with Jenn to create a sustainable, authentic and impactful brand. Honestly you have nothing to lose and everything to gain.
— BIANCA COLEMAN, BEAUTY EMPOWERMENT STRATEGIST, LAST WEEK'S LOOKS
Wanna know more about what it's like to work together? Click here.