60-min Power Hour
Get the confidence and clarity you need to be more visible, be positioned as the undeniable expert and attract your dream clients.
I feel you…
Overwhelmed by social media advice? You know you need to do something to get you and your business noticed, but you have no idea what. And you're not crazy about posting your face all over the internet.
As an introvert, I get it.
The good news is you don't have to do anything you aren't comfortable with. You can succeed by trusting yourself and using the social media platforms that work best for your personality.
I can help you communicate your value, feel confident online and promote yourself in a way that actually feels good.
I'll show you how to stop looking for the solution outside of yourself and leverage what you already know about yourself and your business.
Quiet Voice. Big Beginning.
60-min Power Hour
WHAT YOU'LL GET
– Strategic support for one specific goal to build your brand presence
Format:
– 60-min Skype call
Investment: $1000
You ready? Click here to fill out a brief form to see how I can best support you:
Not sure if this is the right fit? Try on my 9-Month and 4-Month for size.
Through my work with Jennifer, I became more confident talking about my business and my brand. I felt more connected to my brand and my clients. I dug deep into my heart and personality. I became fully invested in my work and my clients. Before working with Jennifer, I was in a mess and in overwhelm. I wasn't sure where to start and what to do. I was just basically winging it everyday. It felt extremely tiring and stressful as I didn't have a clear direction.

Now, my brand and my vision for my business is definitely much clearer. I even increased my income 40%! I have gained clarity and laser-focus on the important parts of my business. I have learned to stay connected to understand my clients in a deeper way. Jennifer is present, really kind and approachable, which makes the whole process really easy and delightful. And her community is supportive, warm, encouraging, inspiring and filled with kindness and love.
— ESTHER LOKE, OWNER OF CREATE AND DELIGHT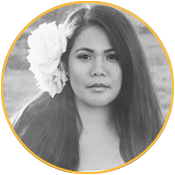 Prior to working with Jennifer, I've been stuck on how I want my brand to feel and look. I wasn't sure how to fully express my ideas. I have spent numerous of time scratching my head, going back and forth to the drawing board because I just couldn't get the essence of my vision to connect as well as I didn't know how to integrate my poetry with my brand. I also felt alone on this endeavor because I was doing everything on my own. However, through working with Jennifer, not only I've been able to get clearer and deeply grounded on my message and brand, I get to express it in a soulful and poetic way. I was able to fully express who I am without leaving any part of me behind. This gave me the confidence to move courageously forward in expressing all that I AM in my brand while reaching out to others with my message.
— NORIE MARFIL, FOUNDER OF SECOND CHANCES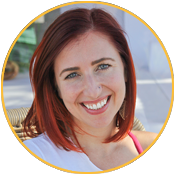 I used to feel like my brand was surface, generic and monotone. I felt like I looked like everyone else. Now, I feel like my brand is an extension of ME. Jennifer helped me find ME first before sharing it. I now know who I AM. My energy is more aligned to the essence of who I truly am on the inside. I have a clear vision of how I want to feel and how my brand should feel – like ME. Not like the stereotypical images in my industry. I feel very genuine and useful. I am more clear on the value I bring to my clients.

I feel like in society we're encouraged to go with the flow & follow what everyone else is doing. To ignore the calls of our heart. Jennifer helped me realize that the calls of my heart are where my true value lies. She helped me fine-tune my value so I can apply it to my success moving forward. I really loved feeling out the vibe of my brand. I found that very exciting and inspiring just to think about. I love Jenn's guidance. Her words are seriously wise and profound.
— SHAWNA MCGRATH, OWNER OF YOGA WITH SHAWNA
Wanna know more about what it's like to work together? Click here.