GET FREE TIPS TO BECOME MAGNETIC IN YOUR
LIFE AND THRIVING BEAUTY BUSINESS
+free shipping off your first poetic good order!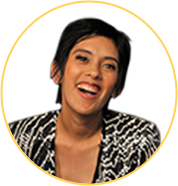 I AM
I AM FLOURISHING
I AM THRIVING
I AM EXPANDING
I AM ADVANCING
I AM
I AM HERE NOR THERE
I AM EVERYWHERE
PERVADING
SUSTAINING
MY THOUGHTS FORMULATING
INTO AN INFINITE STATE
OF MY OWN CREATING
I AM JENNIFER DAWN GABIOLA
Hello! I am a beauty brand activist, designer and poet.
I love to help leaders thrive and so they can be of greater service to the world.
I encourage beauty and fashion leaders to connect with their inner beauty and express their passion with soulful style.
We combine these elements into a unique and meaningful personal beauty brand that becomes a magnet for their thriving beauty business. Through gorgeous design, words and authentic strategy, I coach these leaders to make their brilliant mark on the world by leading their own beauty movement. My passion for helping women radiate their true beauty also shines through my inspiring poetic apparel collection.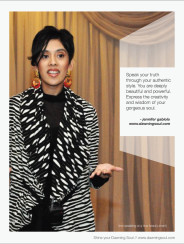 You know that little voice inside of you that never leaves you? That voice that softly urges you to express all of who you are? To fully share your gift with the world? You're always being called to expand and express the true leader that you are. You are meant to inspire and make your